123 rue vieille du temple, 75003 paris
the first le gramme store was designed entirely by its founder, erwan le louër. it reflects the obsession with detail that defines le gramme so well: hingeless display cases, jewelry presented vertically, an immersive sales experience.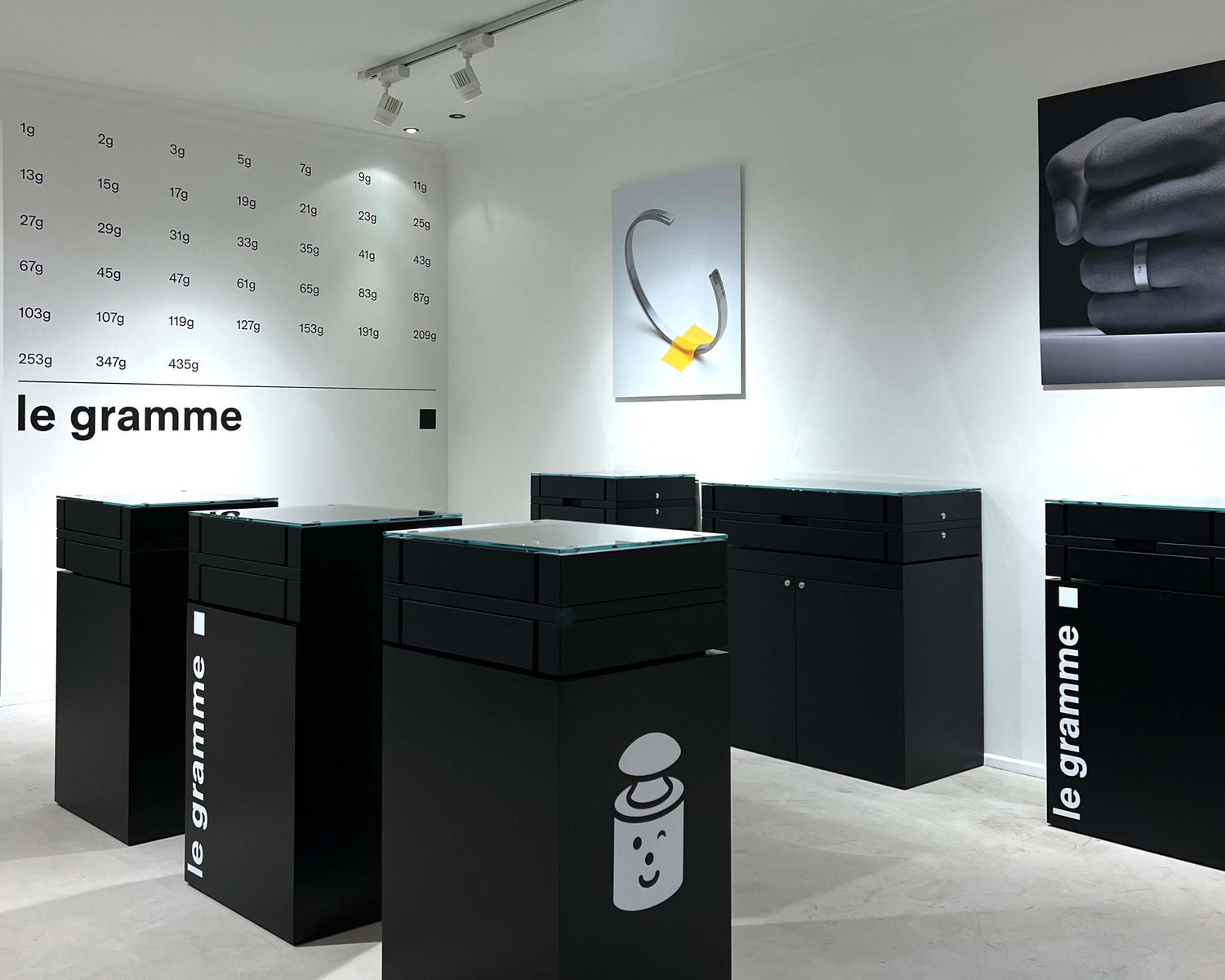 4 rue guichard, 75116 paris - temporarily closed for renovation works
in december 2022, le gramme has opened a new ephemeral boutique in paris, in the 16th arrondissement, located in the heart of the passy district. in this new space, you will discover our concept as well as all our iconic collections.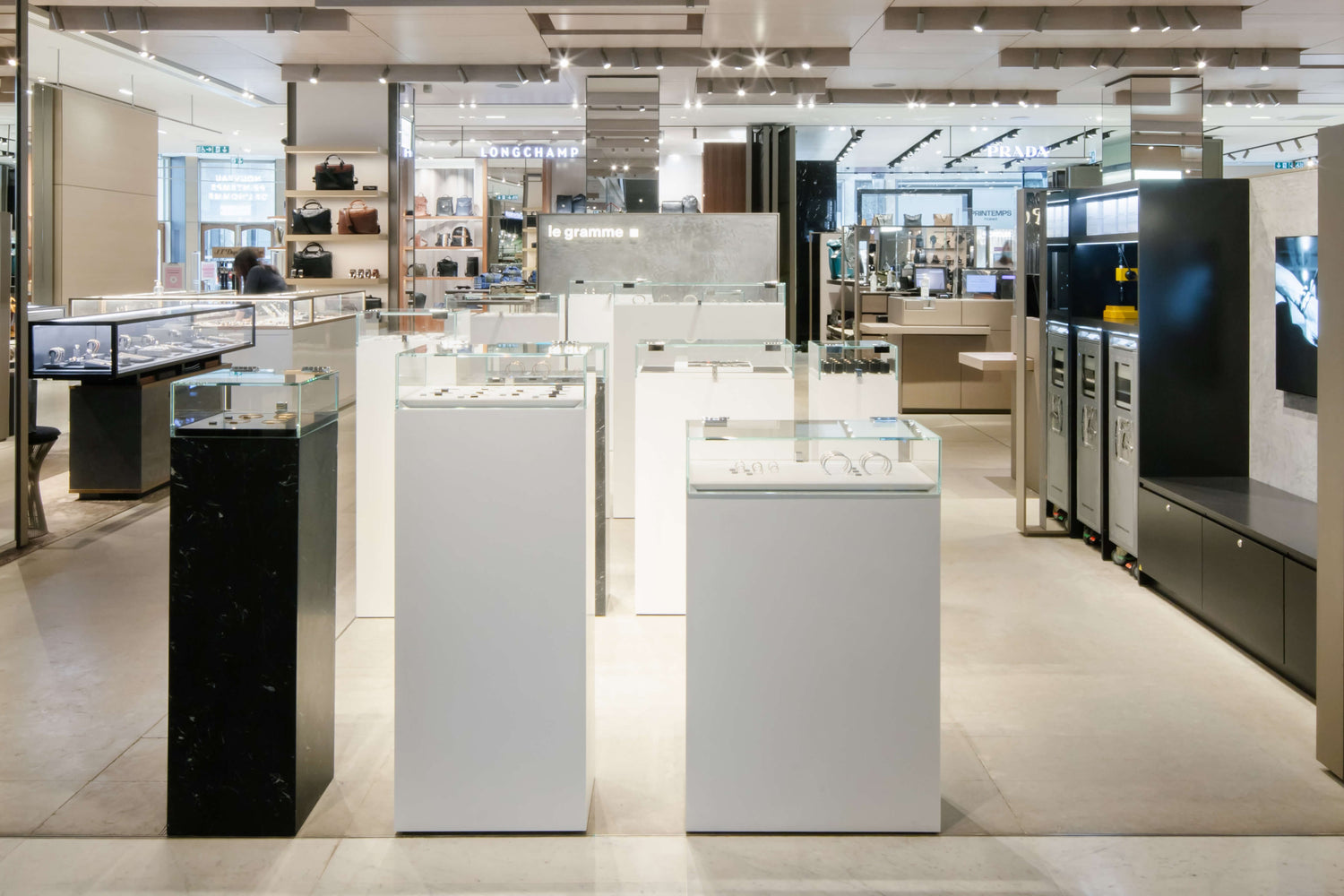 printemps de l'homme ground floor, 64 boulevard Haussmann, 75009 paris
in october 2020, le gramme inaugurated its first corner located on the first floor of the printemps de l'homme in paris. in this space you will discover our concept, our iconic collections as well as our new products.
le bon marché - men's accessories floor -1, 24 rue de sèvres, 75007 Paris
in september 2021, le gramme has opened its second corner in the men's accessories area at n-1 of the bon marché. discover or rediscover our iconic collections, our best-sellers and all our novelties.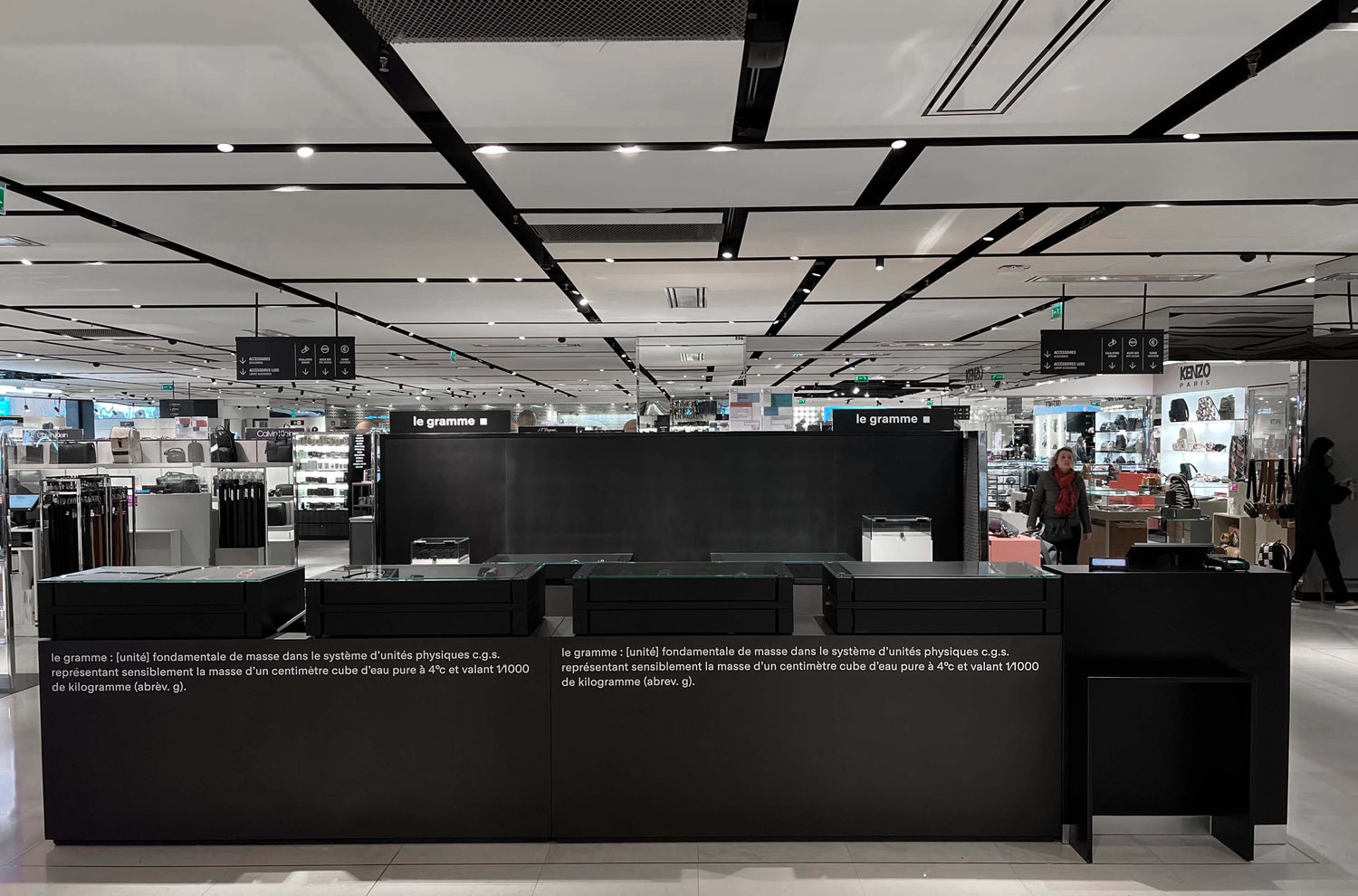 ground floor of galeries lafayette homme, 40 boulevard haussmann, 75009 paris
in february 2023, le gramme inaugurates its new corner located on the ground floor of the galeries lafayette haussmann, in the men's building. our team will help you find the perfect jewelry for men, or the ideal gift to offer.